Click anywhere on page to close tab before choosing another

Imported from Ireland in December of 2015 - we had been looking for the right blue roan colt to add to our herd for quite some time. When we saw Celt, we knew he was for us. Beautiful head, proper build, bone and feather, and a who's who bloodline to back it all up. Celt is a true Irish Cob and we are honored to have him here at our farm. Just a yearling, we have high hopes for this boy in the near future. Celt was inspected by GVHS in October '16 and scored a wonderful 4 Stars with requests to re-evaluate as an adult. If you love roans of proper type, keep an eye on this boy - he's going to be something else.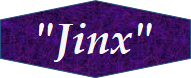 "Celt"

Blue Roan
EE / nRn
**Imported from Ireland**
Yearling Colt
GVHS inspected as a yearling - 4 Stars
Old, heavy bloodlines, true Irish Cob.
True DNA verified Blue Roan.
Will likely be available on an introductory offer in '18, email for more information.

Celt Photo Gallery - Click for larger pictures


Amazing Horses in Celt's Bloodlines - Click for larger pictures